Although this year's Budget and Spending Review (SR) (announced on 27 October) focused on the climate crisis, COP26 and economic recovery following the COVID-19 pandemic, the Chancellor of the Exchequer did make a number of announcements which will have an impact on fleets and drivers.
Net-zero strategy
The Government have published a Net Zero Strategy, which includes £620 million for electric vehicle (EV) charging infrastructure. The strategy has a particular focus on improving local on-street residential charging and targeted plug-in vehicle grants.
There will be a public investment of £30 billion for the Green Industrial Revolution (or the 'ten point plan' announced last year) in the UK and £620 million put towards encouraging people to walk, cycle or transition to EVs across the next three years. Plus, building on the action taken at the 2020 spending review, the SR offers £6.1 billion to support the policies and strategy set out in the Transport Decarbonisation Plan.
There is also provision for £412 million of UK-wide funding for programmes to help commercialise low and zero-emission transport technologies, including trials of three zero-emission HGVs.
There is also provision from the Budget and SR for £412 million of UK-wide research and development funding for programmes to help commercialise low and zero-emission transport technologies, including trials of three zero-emission HGVs.
2030
The Budget and SR has confirmed additional funding will be available to support the Government's commitment to end the sale of new petrol and diesel cars and vans in 2030, as well as all new diesel vehicles by 2040. Furthermore, the Government will provide an additional £620 million for public charging in residential areas and targeted plug-in vehicle grants, building on the £1.9 billion committed at the 2020 budget and spending review to support EV uptake.
"Any support to increase access and availability to the charging network can only assist the adoption of BEVs and is welcome." – Mark Evans, Head of Consultancy
Decarbonisation of transport
There will be an increase of £817 million in capital support over the SR period to help decarbonise transport. This is to make UK's vehicles electric as well as their supply chains, ensuring that the automotive sector is globally competitive and at the forefront of the transition to net-zero.
The Government's focus on decarbonising transport also includes £300 million for research and development programmes to help commercialise low and zero-emission technologies, including trials of three zero-emission HGV technologies on UK roads. This £300 million comes from the SR21, which will help achieve the Government's net zero ambitions through the decarbonisation of transport.
"An underwhelming Budget in terms of driving the decarbonisation of transport towards 2030 deadline, especially in relation to car tax beyond 2024-5. It's surprising, especially prior to COP26. Perhaps the Government is saving some announcements for the summit." – Tony Greig, Fleet Consultant
Vehicle Excise Duty (VED)
The Government will increase VED rates for cars, vans and motorcycles in line with the RPI (Retail Price Index) from 1 April 2022. However, they are supporting the haulage sector by continuing to freeze VED for heavy goods vehicles (HGVs) in 2022-23 and suspending the HGV Road User Levy for another 12 months from August 2022.
Company Car Tax (CCT)
The Government reconfirmed that the CCT rates already announced in the budget and SR for 2022-23 will remain frozen until 2024-25.
"It will be disappointing for many company car drivers and employers that the Government has not provided tax details beyond 2024-25. This effectively only gives three years certainty on Benefit-in-Kind (BIK) and Class 1A NIC from next April." – Tash Turner, Fleet Consultant
Company vehicles
From 6 April 2022, the van benefit charge and the fuel benefit charge for cars and vans will increase in line with the Consumer Price Index (CPI).
Fuel duty rates
The Government will freeze fuel duty UK-wide in 2022-23. This is the twelfth consecutive year of the freeze, saving the average UK car driver £1,900, compared with the pre-2010 escalator (where fuel duty rates were due to rise in line with RPI inflation plus a penny a litre every year until 2014-15).
"As the global energy crisis continues to drive oil costs, fuel prices have hit their highest level since September 2012. Any measures to try and control the increasing fuel costs will be greatly welcomed by fleets and their drivers." – Russ Bolton, LCV Fleet Consultant
Personal tax
As the Prime Minister announced on 7 September 2021, the Government has legislated a new 1.25% Health and Social Care Levy (Levy), to fund investment in the NHS and social care. The Levy will apply UK wide on the main and additional rates of the National Insurance contributions (NICs) of anyone who employs or is employed (Class 1) or is self-employed (Class 4). The Levy will not apply to Class 2 NICs or Class 3 NICs.
The Levy will be effectively introduced from April 2022, when NICs for working age employees, self-employed people and employers will increase by 1.25% and be added to their existing NHS allocation.
From April 2023, once HMRC's systems are updated, the 1.25% Levy will be formally separated out and will also apply to the earnings of individuals working above State Pension age, and NICs rates will return to their pre-Levy levels. From April 2023, receipts from the Levy will go to those responsible for health and social care across all parts of the UK.
"With the uncertainty of company vehicle BIK tax beyond 2024-25 and the advent of the Health and Social Care Levy of 1.25% from April 2022, it's now more important than ever for businesses to employ some form of Total Cost of Ownership (TCO) model when selecting company vehicles. The impact of making the incorrect decision could cost an organisation thousands of pounds per vehicle, per year which would result in hundreds of thousands of pounds in avoidable costs across their fleet." – Tash Turner, Fleet Consultant
WLTP & your fleet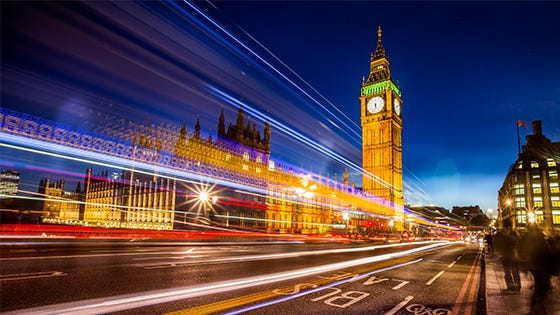 Ask us for a fleet analysis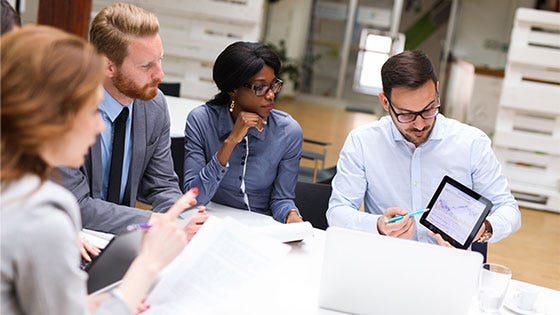 Consultancy fleet guides