The new version of LVS ProFleet is coming soon...
Giving you more control, and more free time - we're improving LVS ProFleet!
We appreciate life can be demanding, and that your time is important, which is why we've been working to simplify your LVS ProFleet driver and fleet manager service. Launching soon, the new LVS ProFleet platform is easier to navigate than before, and has been optimised for mobile use with a unique app available for both Apple and Android – perfect for on the go access.
What's new?
There are lots of new exciting features and functionality available with the latest version of LVS ProFleet:
Intuitive driver app (iOS and Android) for easy on the go expenses management
Enhanced working hours profile features make managing driver privacy and expenses easier than ever
Vehicle health reporting to quickly alert drivers of any vehicle faults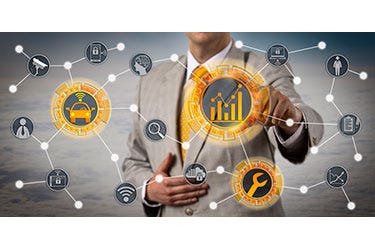 Our aim is to give you a quick and easy transition to the new LVS ProFleet and to ensure that you're up to speed when the change to the new platform takes place. We'll contact your organisation again when the new version of LVS ProFleet is due to officially launch so that you can begin managing your fleet on the latest platform.
Until then, if you have any questions we're here to help. Please contact your Lombard Vehicle Solutions Account Manager or contact us by email at LVS ProFleet.