Images used for illustration purposes only
Driver towards a greener future in style
Promote your sustainable business values without sacrificing on your style with the Mercedes-Benz EQA. Anything but ordinary, your business can create the right impression with your customers when your employees turn up in a zero-emission SUV. Especially one designed to give you value for money while keeping your driving effortless and your CO₂ low.


Images used for illustration purposes only
Work towards your business' environmental goals through a class-leading, competitive electric vehicle, the EQA offers a compact, comfortable and refined Mercedes-Benz that offers you style and expected luxury through an agile SUV, while also preparing you for the future.
Taking on the VW ID4 and Volvo XC40 P8, the Mercedes EQA AMG Line has a 260 mile range on a single charge, and can be recharged to 80% in 30 minutes, so you can cover your usual area without having to worry about charging. You can travel through all Clean Air Zones (CAZs) without having to worry about fines, with every mile costing as little as 4.3p. Plus, with decreased maintenance costs, your business saves even more.
An ideal company car with enough space to car share with your team, this agile, electric SUV will balance a sporty yet comfortable aesthetic, while also offering you the standout, electrifying looks you need to promote yourself to your clients.
The EQA offers a quiet and relaxed driving experience with top of the line safety features, storage space, speed limit assist, an intelligent multi-media system and a rear view
camera to help you reverse and park.
Mercedes' EQA retains its luxury style both inside and out with Artico-dinamica upholstery, THERMOTRONIC automatic climate control, 18 inch wheels and LED Headlights. Plus, the EQA AMG Line has an impressive amount of kit inside with in-built satnav, smart phone integration, safe driving dynamics, cruise control and comfort suspension, making it perfect for the school run as well as the office commute. Finally, as a company car it has a low, 1% Benefit in Kind rate, meaning your costs stay low while you stay on the road.
Align your business with Mercedes-Benz, a company that has pledged that its factories will be carbon neutral by 2022.

Why through Lombard Vehicle Solutions?
We make sure you find the right vehicle for the job. With Contract Hire, you tailor your lease according to your usage and business needs by setting the term, mileage and advance payment. At the end simply hand the keys back. Plus, to look after your vehicle and your drivers, you could add maintenance, breakdown cover and accident management. Combining costs (excluding fuel and insurance) into one affordable payment.



Unsure about EVs? We answer your questions?
EVs are still new and we know you'll have questions. The following FAQs and answers should help:
The on-the-road price of EVs are typically more expensive than their ICE counterparts, is there a way EVs can fit into our current fleet policy?
We understand that EVs typically have a higher capital cost than similar ICE vehicles. However, lower fuel costs and tax benefits can make running EVs more cost-effective than ICE vehicles. Using our TCO (Total Cost of Ownership) modelling, we can show you ways EVs could fit into your existing policy and highlight some of the financial benefits of 'going electric' that may be unclear.
Can BEVs travel far enough on one charge to meet our operational needs?
Battery technology has improved significantly over the last few years. The Mercedes EQA AMG Line has a range of 260 miles, other examples are, the Kia e-Niro has a maximum range of 282 miles, the Tesla Model 3 Long Range has a range of 360 miles and the Polestar 2 has a range of 292 miles. These ranges meet most fleet driver's needs and for longer distances, the public network is developing rapidly to meet that requirement.

How do I know if EVs will be right for my drivers?
The truth is that battery electric vehicles (BEVs) may not be right for all your drivers, and some of your drivers may find plug-in hybrid electric vehicles (PHEVs) are not the right option at the moment either. However, we are finding that this is becoming the exception rather than the rule.
Do you have any tips on how best to drive Battery Electric Vehicle and Plug in Hybrid Electric Vehicles?
Read the driver manual – this may be digital – take time to understand it and see how your vehicle works.
When setting off on a long journey, you will need to plan charging into your journey. There are many apps/websites that can help you allocate charging on your journey, like Zap Map.
Your range and energy consumption can be negatively impacted by driving style and environmental conditions (such as exceptionally cold or hot weather and driving terrain). To maximise your range:
- Avoid rapidly accelerating and slowing down frequently.
- Use the 'Economy' setting recommended by the manufacturer.
- Keep your tyres at the manufacturer's recommended inflation pressures.
- Limit the use of your heating system/air conditioning. You can precondition some vehicles prior to setting off on your journey.
- Minimise the use of DC chargers (such as superchargers) for optimal battery health.
Business Contract Hire Offers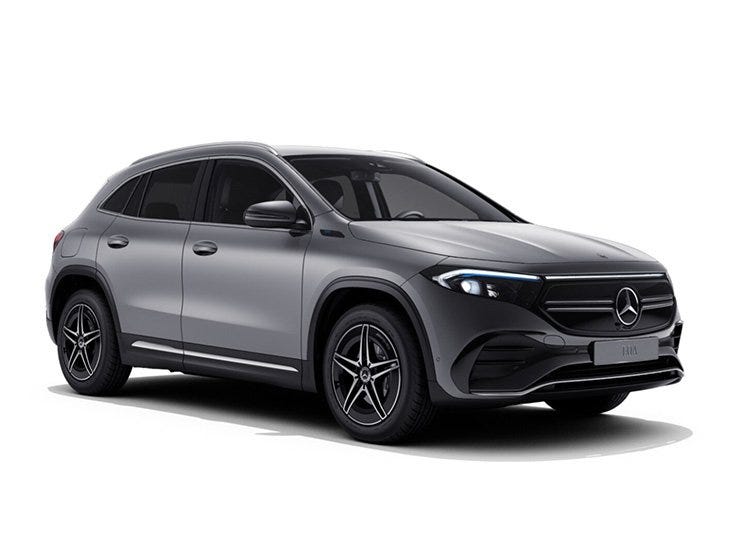 Images used for illustration purposes only
Mercedes EQA 250 Suv 190hp AMG Line Auto (Solid Paint)
£383.97 per month + advance payment £2,303.82 excl. VAT
48 month agreement
Based on 10k miles per annum
Price per month excl. VAT | Customer maintained*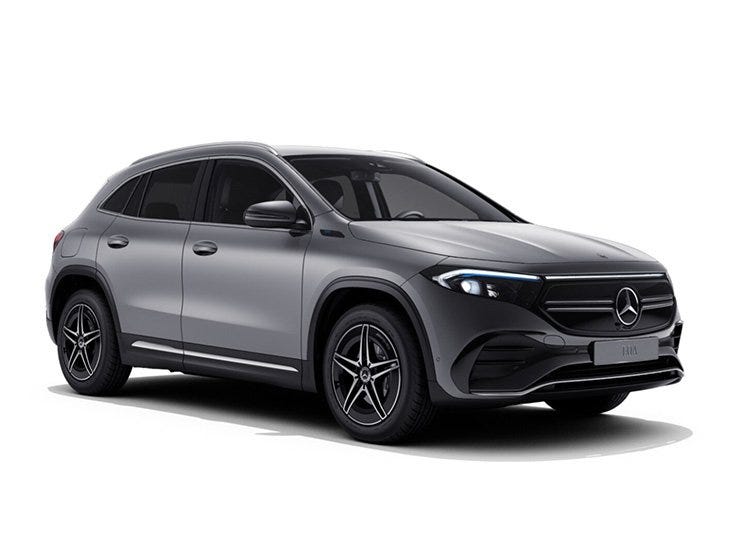 Images used for illustration purposes only
Mercedes EQA 250 Suv 190hp AMG Line Auto (Metallic Paint)
£392.92 per month + advance payment £2,357.52 excl. VAT
48 month agreement
Based on 10k miles per annum
Price per month excl. VAT | Customer maintained*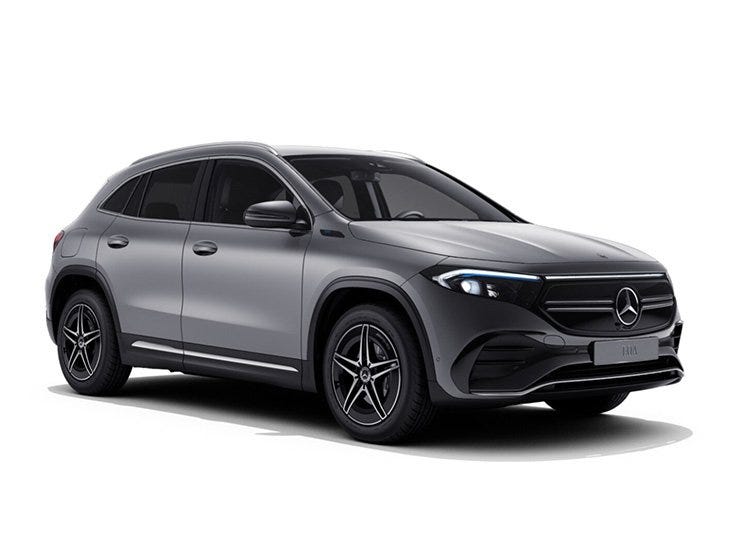 Images used for illustration purposes only
Mercedes EQA 250 Suv 190hp AMG Line Premium Auto
£425.40 per month + advance payment £2,552.40 excl. VAT
48 month agreement
Based on 10k miles per annum
Price per month excl. VAT | Customer maintained*
Terms & Conditions
*For Business customers only (excluding sole traders and small partnerships with upto three partners). Business contract hire offer for orders received between 01/07/2021 and 31/08/2021, subject to availability and status. Age 18+ only. Figures based on a non-maintenance contract hire package plus an advance payment (excl. VAT). If you exceed your contracted mileage excess charges (excl. VAT) will apply, see your business quote for details. Excess charges also apply if you breach manufacturer servicing or maintenance guidelines or if the car exceeds BVRLA Fair Wear & Tear guidelines for its age/mileage when it's returned to Lombard Vehicle Solutions. Guarantee/indemnity may be required and prices and details are subject to change without notice. For full specification and T&Cs contact Lombard Vehicle Solutions, Oakwood Drive, Emersons Green, Bristol, BS16 7LB. You will not own the car. WLTP MPG data is provided by the manufacturer and is generated under specific testing criteria as a result real life WLTP MPG may differ significantly.