WLTP and your fleet
From 1 April 2020, a new way of testing passenger cars' CO2 emissions and MPG performance will be introduced. The new Worldwide Harmonised Light Vehicle Test Procedure (WLTP) replaces the New European Driving Cycle (NEDC) procedure, which was established in the 1980s. With the switch to WLTP on 1 April 2020, new company cars registered on or after 6 April 2020 are expected to see an increase in the amount of BiK and Vehicle Excise Duty (VED) paid, as well as how Total Cost of Ownership (TCO) is calculated. All electric cars, new and existing, will be subject to zero BiK. We are still awaiting confirmation of the full WLTP CO2 emissions data from all manufacturers, however, our current data analysis shows on average vehicle CO2 emissions will be increasing around 20% for Petrol and Diesel engines.
Download your copy of our WLTP FAQs
Download your copy of our to read FAQ document which explores the key questions and answers you may have around WLTP and your fleet, covering questions such as:
What is WLTP?
What are the main differences between WLTP and NEDC?
Why is it happening?
What impacts will these changes have for fleets?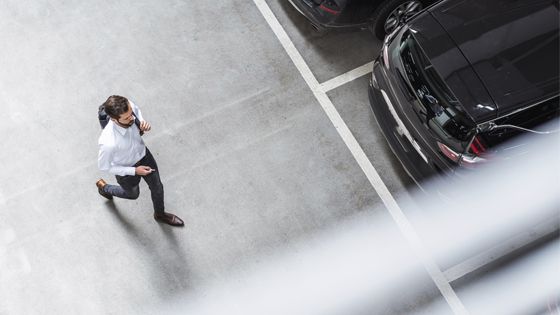 WLTP - Are you prepared?
Do you understand the full implications that WLTP could have on your fleet and drivers? We caught up with our Head of Business Intelligence and Consultancy, Matt Dale, who explains the main impacts WLTP may have on you and your business.
Still curious about WLTP?
In 2019, ALD Automotive, in partnership with Fleet World, hosted the WLTP challenge. Over 20 vehicles took part in the one-day, 220-mile challenge which began in Bristol and headed across the midlands. Find out the results in the video below.
Do you have any questions about WLTP and your fleet?
Get in touch with your account manager to find out more about how WLTP could impact you and your fleet.
Lombard Vehicle Solutions (LVS) is provided by ALD Automotive Ltd (ALD), trading as Lombard Vehicle Solutions, Oakwood Drive, Emersons Green, Bristol, BS16 7LB. LVS is a product solution provided for Lombard North Central PLC (Lombard) by ALD and there is a financial connection between Lombard and ALD as a result. The arrangement ensures that Lombard customers as well as those of The Royal Bank of Scotland PLC have access to a wider range of products to meet their vehicle asset finance needs. Customers whose agreements are regulated by the Financial Conduct Authority should be aware that Lombard is acting as a credit broker and not a lender, and that Lombard will receive a payment from ALD, should you wish to proceed with an agreement. You can ask Lombard or ALD for more information about this. Whilst care has been taken to ensure the information set out in these documents is accurate and up-to-date, Lombard Vehicle Solutions shall not be liable for any loss or damage arising out of or in connection with the use of, or reliance on, the information provided.